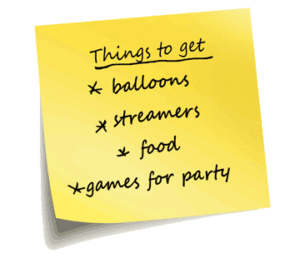 Let's Talk About Your Upcoming Birthday Party Today
Contact Dale (708) 744-0234
Impress your guest with a fantastic birthday party that includes balloon art that intertwines multiple balloons twisted into loveable balloon animals, little ones laughing out loud at quick-witted comedy, and family participating in the balloon entertainment.
The balloon art impresses the adults as they laugh at the silly slapstick, jokes, and improvisation humor suitable for the entire family.
Customizing each balloon to a child's requirements, Magical Balloon-dude Dale uses three to six balloons in every design. Every child receives a balloon and if the party is small and time remains, then each child can receive a second balloon animal. Estimate 2.5 to 3.0 minutes a creation. This calculates to about 15-18 kids per hour, but first birthday parties are a bigger event and may require an extra half-hour.
Testimonial
"Man o man. Whoever thought I would get this lucky to find a balloon artist at the last minute to come to my house for my sons birthday party. I'm thinking the economy sucks, everybody needs a little cash. Why not? I'll have some schumck come out and blow balloons up and twist them into stuff to amuse the kiddies… Being that I called Dale at the last minute I expected a guy who knew how to twist balloons. I NEVER EXPECTED an artist! Whoever thought a guy could be so good at this? Whoever thought the guy would be that entertaining? WOW! Dale, you are great. You made the party! We're still talking about you. I wish I had more time to sit and watch you perform. Being the host kept me busy, but seeing what you pulled off, I gotta say THANK YOU! You are the best!" – Paul Collurafici
"Dale is very professional from the first telephone contact, He helped us determining timelines and entertainment requirements. Dale was a fabulous addition to our son's 1st birthday party! He kept the guests entertained and the balloons are amazing!" – Lindsay Oneal
Testimonials from happy clients that had a twisted good time with Dale.
I have provided you the following items:
Veteran Entertainer: Ensures that no unexpected pop will deflate the fun.
Contract: Making sure nothing is forgotten, left-out, or missed.
Planning Assistance:  Assisted you in planning your entertainment and making sure your requirements are met, allowing praise to be stowed on you for creating a great party atmosphere
Payment: You can pay by cash or check (as long as they don't bounce – that's my check request).
Deposit: No deposit is required for events under 2 hours.